The 21. Championships of this great sport of Agility began at Zaragoza Spain. Competition gathered teams from 42 countries with over 400 starters. Event is organized by Spanish Kennel Club at Pabellón Príncipe Felipe.
Teams trainigs and opening ceremony were seen today at the with obedience and dog frisbee shows.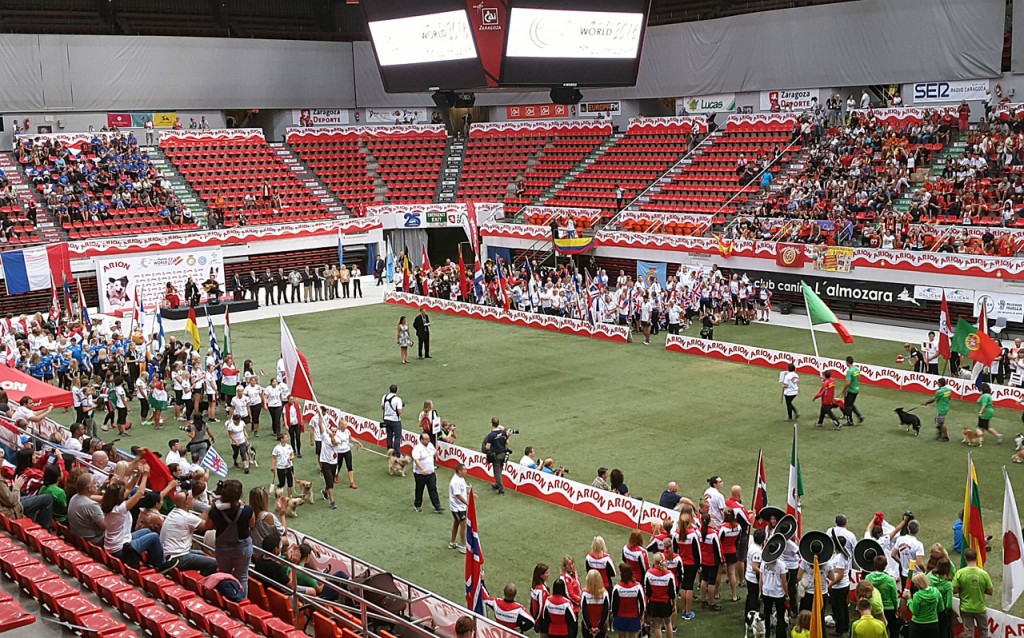 First competition was large team jumping course by José Luis García Álvarez.
Artificial grass worked well, course was speedy with some challenging parts and offered great entertainment to audience.
Results:
Canada 104,99
Switzerland 105,45
Finland 105,47
All results of team large jumping you will find here.