L'ALMOZARA NO SE RINDE
These were the words of David Molina after the natural disaster that vanished his club L'Almozara:
L'Almozara will not surrender
It's time for us, Agility world to pass the message …. We love this sport and we will never surrender.
Here is a post on Facebook from Bernd Hueppe:
"Dear Agility friends all over the world, our help is needed…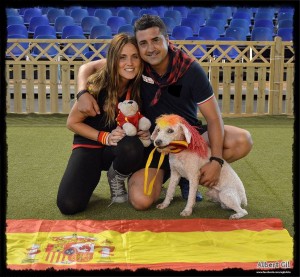 Many of you will know David Molina with his Spanish Waterdog "Fran", in 2013 they were FCI World Champions in the category Medium. David is also the driving force behind the "International Gotor Cup" (the biggest Agility event in Spain) and he will be one of the main organizers of the FCI World Championships 2016 in Spain. He is leader of "L'Almozara", one of the most active and successful Agility clubs in Spain.
Some days ago the whole area of his club near Zaragoza was flooded by the river Ebro.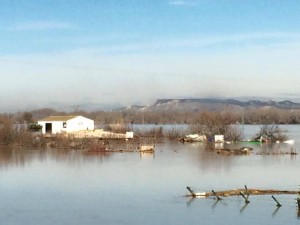 Most of the club's equipment and facilities (including electric installations) were badly damaged or destroyed. David's lifework disappeared in water and sludge…
An initiative already started in Spain to raise funds for the reconstruction. The next competition in Zaragoza on March 28th and 29th will offer a (fictive) category "Agility 4", open for inscriptions of everybody who wants to help. The entry fee for this category is € 12.– (that's the usual entry fee in Spain). So what to do?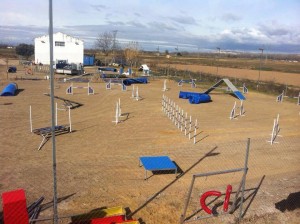 – Send a mail with your entry for the category "Agility 4" not later than March 20th to agilitylalmozara@gmail.com
– Transfer € 12.– (or more of course if you like) not later than March 20th to the following account: Club de Agility L'Almozara;
IBAN ES3620964115933331043604
BIC/SWIFT CSPAES2LXXX (Caja España)
The entry list of "Agility 4" with the name of all donors will be published on the website of L'Almozara. Let's set an example for international solidarity in our Agility world. Thanks!
***UPDATE***
Here is the link to L'Almozara's PayPal account.
It´s time for Agility 4 .